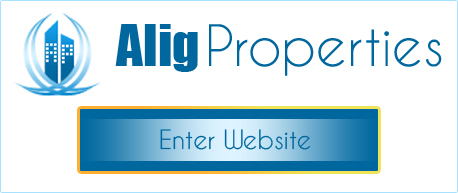 Sun Shine Real Estate Solutions: We are Property Consultancy Firm, deal in real estate services. Our working areas are Dhaleswar, Ramnagar, Ujjan Abhoy Nagar, Banamalipur, Joynagar, Krishnagar, Chandrapur, Baghabanthakur Chowmuhani, Kalyani & Lots of Muslims locations in Agartala city. We have ready to move two bedrooms or three bedrooms flat available for sale with bank loan facilites(SBI BANK,UBI BANK,HDFC BANK,IDBI BANK,FEDERAL BANK,UCO BANK). Studio apartment (one bedroom flat) of 950 sqft of a professor available for rent with all basic amenities like Modernbathroom and toilet, 24 hrs (Water Supply, Electricity, Gas Line and security) Near Santipara Masjid, Dhaleswar, Agartalaand Tripura.
3 Gonda or 285 square yards three side open east facing land available for sale good for builing house or apartements near South Ramnagar Masjid, muslims community area Jay Nagar, Agartala, Tripura.Pokritokreta Oi jogajog krben.land-2.5 gondaJaiga.Rs-1800000 urgently sale near Gulchakkar Masjid Muslims Village Jay Nagar, Agartala, Tripura. A big 5 gonda residential plot for sale at shibnagar Masjid Road DhaleswarAgartala, best for commercial pursopse can build market and showrooms.
3 bedroom two stroy house of 2 gondaavailalbe for sale near GeduMian's Mosque muslim locality Shibnagar Masjid Rd, Shibnagar, Dhaleswar, Agartala, Tripura. 3 bedroom with 2 bathrooms Independent Villa with Interior Design, Boundary Wall, Gass Pipe Line, Supply, Purifying water Line and Ramp near Jama Masjid Ram Nagar, Agartala, Tripura. 2 gondajagabekrehoba near jama masjid Ronaldsay Rd, Nutanpalli, Krishna Nagar, Agartala, Tripura. Commercial Space to let best for Office,Bank, Godown, ATM and Shop at 1st and 2nd floor @45 per sqft Muslims dominated Area Jama Masjid BhatiAbhoynagar, Agartala, Tripura
Ground floor & on main Road commercial property wanted to give on rent for office, ATM, small bank, micro finance, clinic, Godown located on main road near Islam City, TRTC Bus Station, Thakur Pally Rd, Krishna Nagar, Agartala, Tripura. Road Side property 3 Gonda land for sale North Araila Mosque Agartala, Tripura. PG for boys and girls with car parking and all basic amenities and facilities available on rent Dudu Mia Mosque and KidzeeAgartala Little Start BardowaliAgartala Tripura.
3 gonda Agricultural Land, near Joynagar Masjid, 100 meter distance of national highway 44, 1 km distance from Haora River avaialble for sale Jirania Tripura. 2 floor foundation, 1.5 Ganda plot for sale Urgent sell money problem and also 6 gandajaigabikrikrahabe near NuraniJama Masjid Madrasa Road, Nandan Nagar, West Tripura District, Agartala, and Tripura. A well-furnished room for tution is available near Boxanagar Central Mosque". School student tutors of any subject especially English, Bengali, Economics and Arts group do contact. Uttar Chandrapur Mosque DakshinChandrapur, Tripura.
Tripura Real Estate Brokers and Consultants : We are a dealing sell purchase rent lease builder agreement property like shop, office, flat, house, villa, bunglow, agricultural land, commercial land and residential land. our working Muslim areas are RahimpurJama Masjid, Rahimpur School, Rahimpur Bazar Masjid, Uttar Baksha Nagar Masjid, AshabariJameMosjid, PurathalRajnagarJama Masjid, Ali AhamedJama Masjid Ghaniamara, Miah Para Noor Jame Masjid Kamalasagar, MatinagarShahiJame Masjid Pandabpur, RashirmaaDargaGakulnagar, KARAIMURA MASJID Krishna Kishorenagar, MathinagarShahiEidgah, Jannat Xerox, Matinagar School, Radha Nagar Jame Masjid, Durga Nagar Jama Masjid, Box Nagar PachimJama Masjid, Boxanagar Central Mosque, JumertillaJame Masjid, BhatiKalamChowra Jami mosque, Darsul Quran BejimaraHafizia Madrassa and TaijjamuraBijsanlagnajama masjid taijjamura and TetaiyamuraJame Masjid.